About us
Home-Sweet-Home atmosphere in the heart of Termeno
A 400-year-old farmhouse, lovingly renovated with respect for tradition and yet with all the comforts of our modern times - for carefree holiday enjoyment.
Elegant Guesthouse
The perfect retreat
We have opted for a Mediterranean, luxurious country house style in all rooms and apartments: natural stone in the modern bathrooms, natural materials and light colours in the living areas and bedrooms
Dolce Vita at Elegant Guesthouse
Pure pleasure
Breakfast: everyday from 7:30am – 10:00am
Dinner/kitchen: Fri – Wed, 5pm – 10:00pm
Bar: Fri – Wed, 5pm – 11:00pm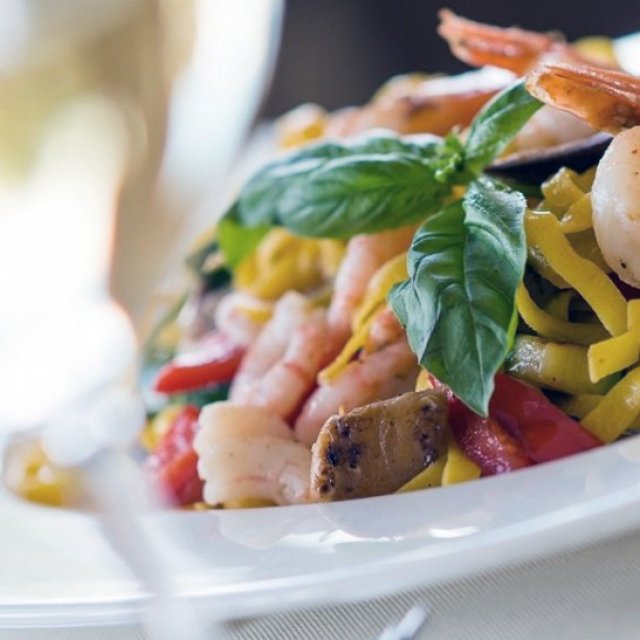 Restaurant Pizzeria Pernhof
Eat & Drink
Right next door! Here you will find a friendly welcome, good food, relaxed atmosphere, regional products - guaranteed quality, Mediterranean garden with panoramic view, local & Italian cuisine!
Leave no wishes unfulfilled
Our offer for you
We are pleased to make you an offer for a holiday apartment in our new guesthouse "Ansitz am Eck", a beautiful town house from the 17th century.
We are currently renovating the house and are sure that you will feel very comfortable in the new living rooms.
This makes arrival and departure as well as access to the breakfast room and restaurant and the use of all additional services such as bicycle rental and parking very easy.